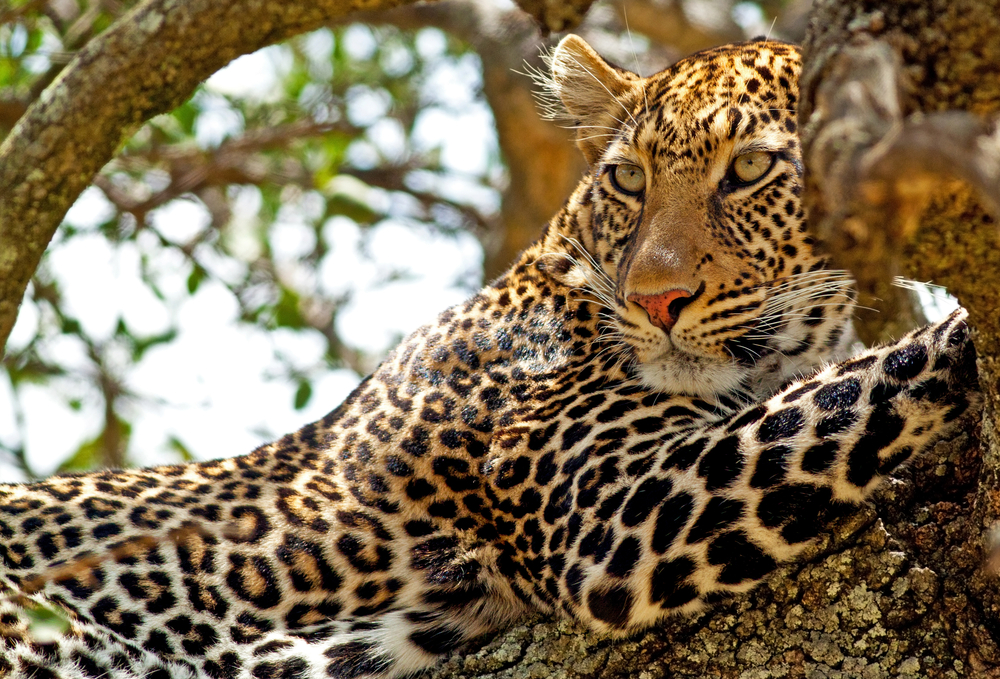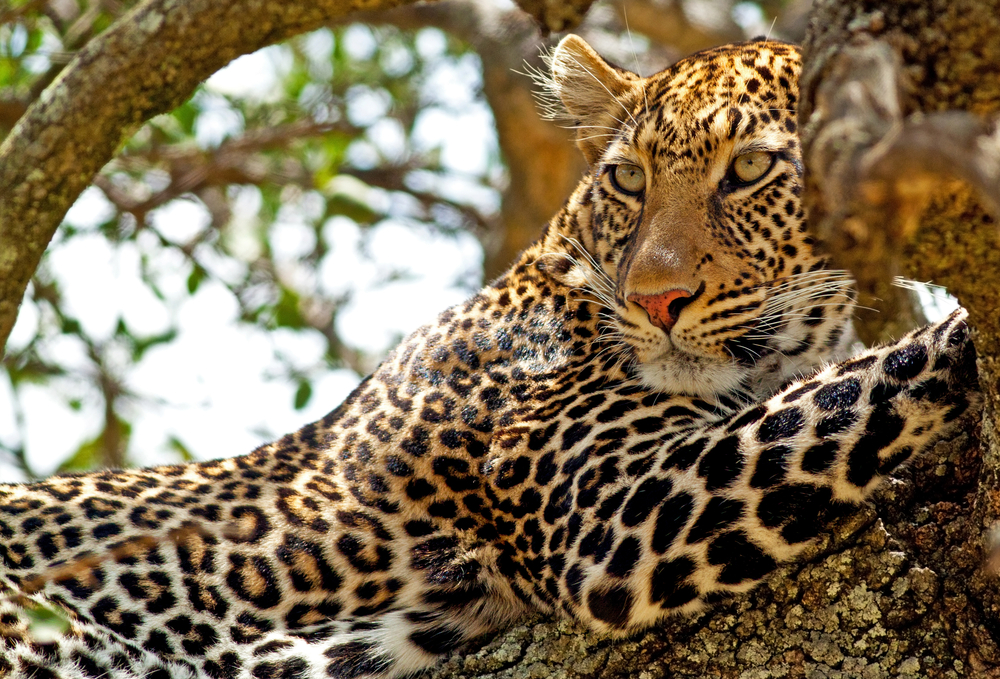 ---
Description
African leopards exhibit great variation in coat color, depending on location and habitat. Coat color varies from pale yellow to deep gold or tawny, and sometimes black, and is patterned with black rosettes while the head, lower limbs and belly are spotted with solid black. Male leopards are larger, averaging 60 kg (130 lb) with 91 kg (201 lb) being the maximum weight attained by a male. Females weigh about 35 to 40 kg (77 to 88 lb) on average.
Threats
Throughout Africa, the major threats to leopards are habitat conversion and intense persecution, especially in retribution for real and perceived livestock loss.
The impact of trophy hunting on populations is unclear, but may have impacts at the demographic and population level, especially when females are shot. In Tanzania, only males are allowed to be hunted, but females comprised 28.6% of 77 trophies shot between 1995 and 1998. Removing an excessively high number of males may produce a cascade of deleterious effects on the population. Although male leopards provide no parental care to cubs, the presence of the sire allows mothers to raise cubs with a reduced risk of infanticide by foreign males. There are few reliable observations of infanticide in leopards but new males entering the population are likely to kill existing cubs.
---
Fun Facts
Leopards are elusive, solitary, and largely nocturnal. They have primarily been studied in open savanna habitats, which may have biased common descriptions. Activity level varies depending on the habitat and the type of prey that they hunt. Leopards are known for their ability in climbing, and have been observed resting on tree branches during the day, dragging their kills up trees and hanging them there, and descending from trees headfirst.
They are powerful swimmers, although are not as disposed to swimming as some other big cats, such as the tiger. They are very agile, and can run at over 58 kilometres per hour (36 mph), leap over 6 metres (20 ft) horizontally, and jump up to 3 metres (9.8 ft) vertically. They produce a number of vocalizations, including grunts, roars, growls, meows, and purrs.
---
0

comments
Leave a comment